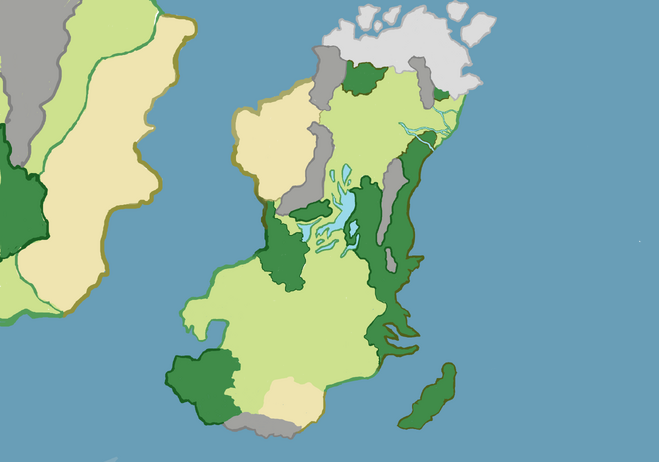 A high elven kingdom in the forested mountains of Lauria's eastern coast. Ruled by King Corvus Wispflight and his wife, Ravenna.
A kingdom predominated by humans and other races. Ruled by King Martin Castayne.
The kingdom of the dragonborn.
The untamed jungle south of Salamanticae, inhabitated by Lizardfolk and other monsterous races.
A free city-state with a diverse populace built in a marshy bay, surrounded by a nigh-impenetrable marsh.
A dangerous wilderness held back only from small, independent castles and fortresses. There are frequent land disputes, no permanent over-arching leadership, and a great many monsters.
The kingdom of the gray elves, known for being secretive and magically adept.
A desert region colonized by Osaran elves a few hundred years ago.